High On Josh: 20 Hindi Songs That Are Sure To Ignite The Fire Within You
The only thing that can get today's youth to achieve their dreams is the fire of passion and determination. And during the course of my work I have seen amongst today's youth the spark to do something good, to do something for the betterment of society and fellow people. If they are directed in the right path, the world will be a better place to live in. But sometimes the uncertainty in the day-to-day life can bring a dooming feeling within most of them. And it is quite natural to feel that way but with that comes the feeling of self-doubt and giving up which can be damning. And I think on these days an energetic, upbeat song with rich and powerful lyrics can be your savior. So, here's a list of 20 motivational Hindi songs that I think will definitely give you the kick!
1. Chal Utth Bandeya from Do Lafzon Ki Kahani
I find this underrated song as one of the most inspirational Hindi songs ever made. Sung by Sukhwinder Singh, featuring Randeep Hooda, this song is all about not giving up, working hard and fighting back! Its lyrics says it all, "Chal utth bandeya ae khoon bolda, rang rang mein vich junoon bolda."
2. Phir Se Udd Chala from Rockstar.
Hands down! This masterpiece of a song has always pushed me to work harder, it tells us to dare to dream. Beautifully sung by Mohit Chauhan and music by A.R Rahman this song should definitely be in your playlist!
3. Mitwa from Lagaan.
It's peppy rhythm yet inspiring lyrics will keep you all motivated. It's not just a song, it is hope and the belief that everything will be fine! Sung by Udit Narayan, Alka Yaganik, Sukhwinder Singh, Shrinivas and written by Javed Akhtar, this song is a blessing in disguise!
4. Raazi -Title Track
"Kismat ik tedhi baazi hai, tum haath pakad lo iraade ka, raah seedhi hai gar dil raazi hai, agar dil raazi hai…" This wonderfully composed song, sung by Arijit Singh gives a powerful message that if our heart is ready to achieve something we will definitely get it! All that is required is hard work, determination and focus.
5. Panga Title Track
"Har baazi hogi sada apne naam re dil mein jo hausla raha jeena unhi ka jeena hai…" This soul pumping title track sung by Harshdeep Kaur, Divya Kumar, Siddharth Mahadevan from the film Panga will definitely light the flame of motivation within you.
6. Jame Raho from Taare Zameen Par.
Jame Raho sung by Vishal Dadlani for the film Taare Zameen Par is a song with a very catchy rhythm. And if you are a student, trust me with this, this inspiring Hindi song will definitely motivate you! And "Jame Raho!"
7. Koi kahe kehta rahe from Dil Chahta Hai.
"Duniya Roothe, Roothne Do, Bandhan Toote, Tootne Do, Koi Chhoote, Chhootne Do, Na Ghabraao, Hum Hain Naye, Andaaz Kyun Ho Puraana…" This song is one of the most popular and best inspirational Hindi songs, sung by KK, Shaan, and Shankar Mahadevan. This song tells you to be carefree, to be yourself no matter what the 'duniya' tells you to do it!
8. Apna time Ayega from Gully Boy
A hashtag, T-Shirt quote that went viral after the movie came out, says a lot about the song. "Apna time ayega" will definitely pump up your spirits. This upbeat, energetic song full of hope is a must for your workout and motivational playlist!
9. Brothers anthem
"Hadd se guzar ja tu hadd kar de, hai chaah toh hai raasta ye jaan le, zara mumkeen nahi hai kya agar tu thaan le zara…" Sung by Vishal Dadlani this uplifting song will be a hit in your playlist. This song echoes the message that you might not get success just in one day but you will definitely get it one day, all you need is the strength to face all the hurdles!
10. Zinda from Bhaag Milkha Bhaag
Bhaag milkha bhaag is a motivational film with its amazing soundtrack that all must know of. This song with its lyrics like, "Uljhe kyun pairon mein ye khwaab, kadmon se resham kheench de, peeche kuch na aage ka hisaab, iss pal ki kyaari seench de" will inspire you to go that extra mile.
11. Naav from Udaan.
"Tinka tinka jod ke saanse, kyun na nopti si naav hai teri…" Sung by Mohan, this song's meaningful and motivating lyrics will surely give you goosebumps.
12. Ziddi dil from Mary Kom
Mary kom is another biopic that will leave no stones unturned to motivate you. Its songs are added perks. Ziddi dil is sung by Vishal Dadlani and it tells us that it's fine to be a ziddi. The need is of the determination, focus and hard work!
13. Kar Har Maidan Fateh from Sanju
This beautifully sung song from the movie Sanju will hit you hard. Sung by Sukhwinder Singh and Shreya Ghoshal this song is all about keeping up the hope and winning over all the problems with determination and courage.
14. Sultan- Title track
Another inspirational Hindi song I think will surely uplift you, a song that you can't miss is Sultan's title track. Sung by Sukhwinder Singh and Shadab Faridi, this song will definitely make you do that two more push ups you were thinking of! And why not,
"Kismat jo aave saamne tu mod de uska panja re"!
15. Dangal-Title track
As I was making a list of inspiring Hindi songs that will ignite fire within us and how can I forget Dangal's title track! This incredibly motivational song is written by Amitabh Bhattacharya and sung by Daler Mehndi.
16. Yahan ke hum sikandar
"Hey niklenge maidan mein jis din hum jhoomke Dharti dolegi ye qadam choom ke Nahin samjhe hai vo humein toh kya jaata hai…"
A 90's song that will forever be the kick to achieve success! This evergreen song is sung by Lalit Pandit, Sadhana Sargam, and Udit Narayan. The song is all about the winners and for the matter of fact we all are winners in our own ways. This song with its optimistic lyrics will surely pump you up!
17. Parwah nahi from MS Dhoni: The Untold Story.
Another motivational song that will make sure to uplift you and keep you going. Sung by Amaal Mallik and Siddharth Basrur for the movie MS Dhoni: The untold story, this song is a reminder to not to worry about the hurdles you face on the way rather to focus on how to cross them and reach the destination. "Baadal mein dhoondhe hausle, Pagla gaye hain hausle gir jaaye ya udey, ab toote ya jude, parwah nahin…"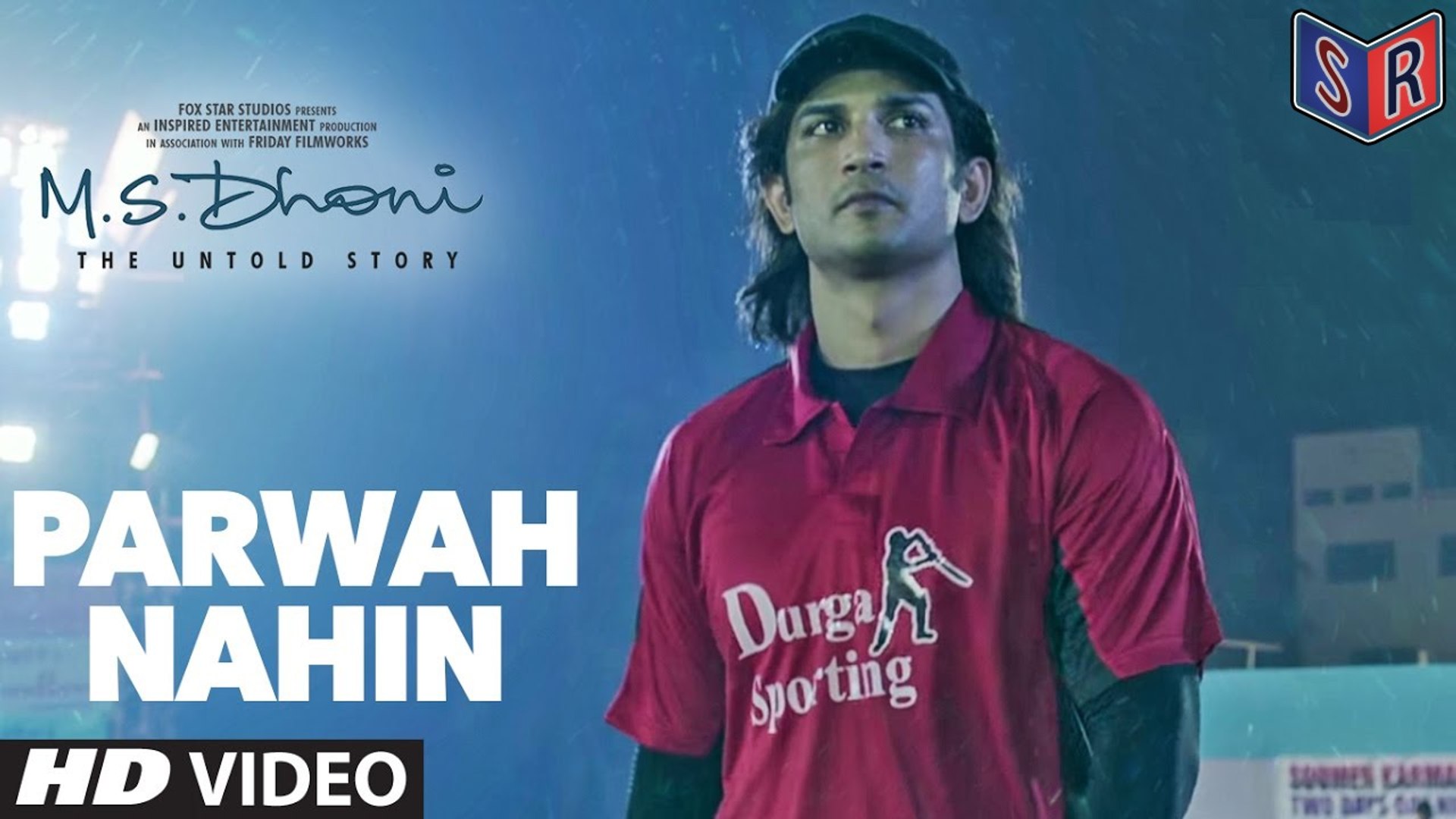 18. Jagga Jetiya from URI: The Surgical Strike
"Junoon Ke Aag Mein Ubalti Meri Koshisho Ko…Chahiye Na Koi Aur Sahara, Jagga Jiteya Te…" Jagga Jetiya is another inspirational hindi song from the movie URI. By Daler Mehndi, Dee MC and Shashwat Sachdev, this song with its fast beat style is a hit!
19. Kandhon Se Milte Hain Kandhe Song
This song will surely motivate you with its lyrics like, "Ab jo bhi ho shola banke pathar hai pighlana, Ab jo bhi ho badal banke parbat par hai chana". Sung by a group of magnificent singers like Shankar Mahadevan, Sonu Nigam, Hariharan, Vijay Prakash, Kunal Ganjawala and Roop Kumar Rathod for the film Lakshya, this song teaches us to keep moving towards the ultimate goal, overcome all the struggles and to stand united.
20. Challa (Main Lad Jaana) from URI: The Surgical Strike
"Main lad jaana main lad jaana hai, lahoo mein ek chingari zidd se junoon tak hai jaana har qatra bol raha main lad jaana…" Challa is that song you instantly feel motivated to! Sung by Romy, Vivek Hariharan & Shashwat Sachdev, produced by Shashwat Sachdev and written by Kumaar, Challa is definitely igniting the fire within you.
By the way, how is the Josh?